Welcome
---
Join us for our Disney Play & Learn Seminar at Disney World's beautiful Contemporary Resort in Orlando, Florida. Open to all dentists, dental staff, families and friends! Group discounts to all Disney Parks! Exciting group social events! Don't miss this unforgettable opportunity! Conference Registration must be completed and confirmed within 10 days of lodging reservations in order to receive lodging and park ticket discounts. 4-hour Morning Sessions so you can enjoy the parks in the afternoon and at night! Group lodging discounts and multi-day discounts to all Disney Parks!
---
2022 Speakers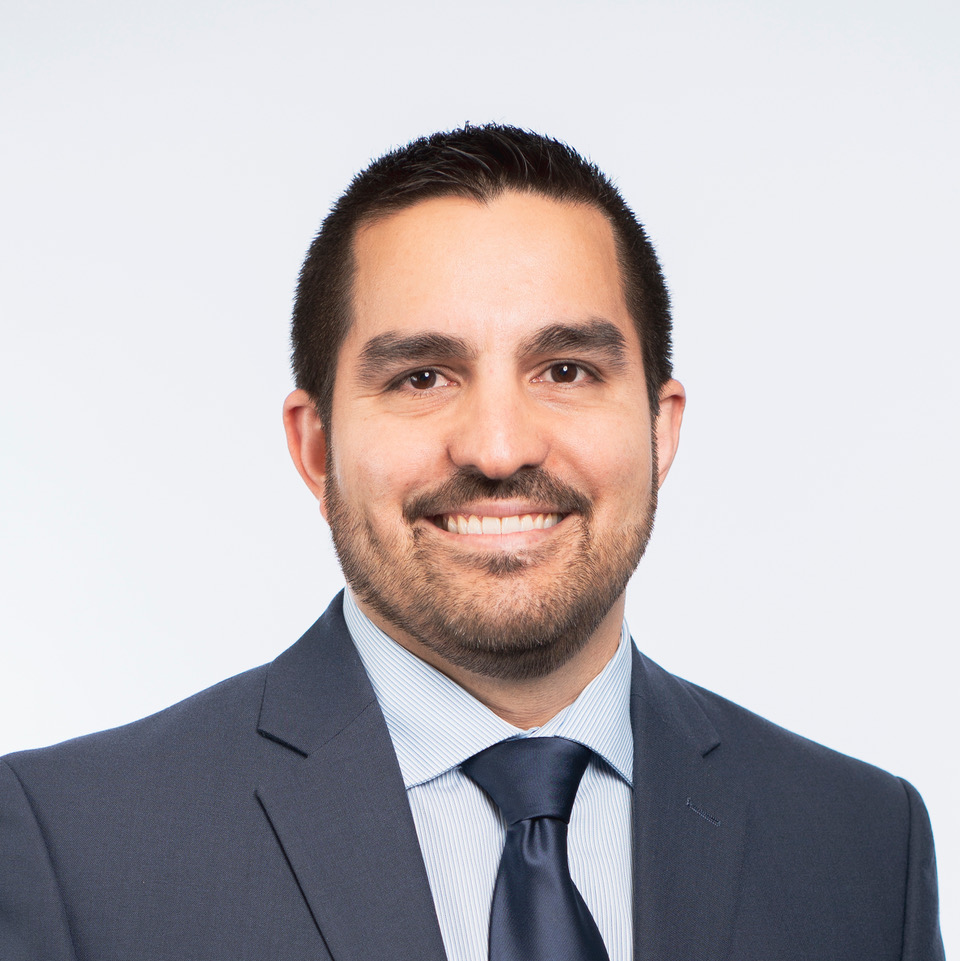 FULL ARCH IMPLANT SUPPORTED SOLUTIONS
FRIDAY, OCTOBER 7, 8:00 am - Noon (4 CEUs)
Originally from Venezuela, Dr. Luis Guzman has traveled the world in search of the best education with an emphasis in Dental Prosthetics, Periodontics and Implant surgery to be able to provide the best care possible for his patients. Dr. Guzman graduated from the University of Florida in 2005 with a Bachelor of Science degree in Microbiology and Cell Sciences, then obtained a Doctor of Dental Science degree from Universidad Latina de Costa Rica in 2010.
His dental education inspired him to pursue dual specialization certificates in Prosthodontics (Dental prosthetics) from 2011 to 2014, and in Periodontics and Implant Surgery from 2014 to 2017 at the University of Alabama at Birmingham (UAB) and the Veteran's Affairs Hospital.
He completed a Masters degree in Clinical Dentistry from UAB Graduate School (2016-2017) with his clinical research studying Cone Beam Computed Tomography, Bone Density, and Implant Stability in the Department of Periodontology, and a Doctor of Dental Medicine degree from UAB (2017-2019) to practice dentistry in the State of Alabama, where he lives with his wife, Dr. Britany Matin, and children. He speaks fluent English, Spanish, and basic Portuguese. He enjoys spending time with his family and friends, photography and of course, dentistry.
Course Description
As the content of implant dentistry grows on social media, patient's awareness of the life-quality improvements from implant supported restorations has tremendously increased the demand for these services.
Immediate loading protocols shorten treatment times, have minimal discomfort, have solid scientific evidence and increase patient acceptance to implant therapy.
A comprehensive team approach will be presented, including digital data collection, digital treatment planning, surgical-prosthetic conversion, conventional and digital restorative workflows, delivery, and maintenance.
Learning Objectives:
Introduction of the patient digital-data collection process using CBCT, Photography, Conventional and Intraoral impressions with 3Shape Trios & Medit
Discuss the restorative-surgical-laboratory roles/needs in a multi-disciplinary approach
Introduction to restorative-surgical planning: the conventional (CBCT) and digital workflows using 3Shape, Medit, & ExoCAD
Introduction to immediate loading protocol and components
Review of prosthetic conversion (step by step video demonstration)
Introduction to conventional and digital approach to restoring the full arch implant supported cases
Discuss the long-term maintenance of implant supported prostheses
---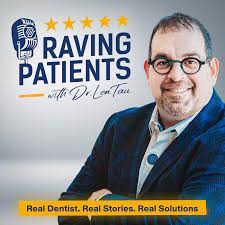 RAVING PATIENTS: GET VISIBLE, GET CREDIBLE, GET MORE NEW PATIENTS
SATURDAY, OCTOBER 8, 8:00 am - Noon (4 CEUs)
Chosen as one of the top leaders in dental consulting by Dentistry Today, Dr. Len Tau, has dedicated his professional life to improving dentistry for both patients and other dentists.
After purchasing his practice, the Pennsylvania Center for Dental Excellence in Philadelphia in 2007, Len practiced full-time while consulting to other dental practices, training thousands of dentists about reputation marketing, leading the dental division of BirdEye, a reputation marketing platform, and hosting the popular, Raving Patients podcast.
He recently authored the book Raving Patients and the soon to be released 100 Tips to 100 Reviews in 100 Days. In 2018, Dr. Tau cut down to practicing dentistry two days per week to focus additional time and attention to helping other dentists build broad and compelling online footprints that attract hundreds of new patients to their practices.
Dr. Tau lectures nationally and internationally on using internet marketing, social media, and reputation marketing to make dental offices more visible and credible as well as how to increase their case acceptance.
Course Description
Word of mouth has always been the foundation for the acquisition of new patients by a dental practice, but in our internet age, word of mouth is transformed because of review sites like Google, Yelp, and Facebook. Online reviews are now one of the biggest ranking factors in a local search.
Being credible is only one piece of the puzzle, though. Your practice also needs to be found online when people are searching for a dentist near them. Are you at the top of the Google Map Pack? If not, you are invisible and all of those great reviews are not doing you much good. In this seminar, Dr. Tau shares numerous tips and best practices to not only become credible, but visible online. He will also discuss the system that has been tried and tested in his own office enabling him to take his practice to the next level simply by marketing his reputation.
Learning objectives:
Understand the importance of taking control of your online presence
Learn software programs that help manage your reputation
See why your practice may not be ranking as high as it could be
Discuss ways in which patient reviews can manifest online
Develop strategies for garnering positive patient reviews
Review team training tips for garnering positive feedback
---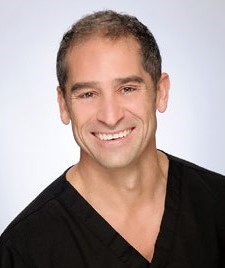 WHAT IN THE WORLD DO I DO WITH THIS?
SUNDAY, OCTOBER 9, 8:00 am - 12:00 Noon (4 CEUs)
Dr. Edgar Luna attended the University of Alabama School of Dentistry and then attended a two-year GPR residency at the Medical University of South Carolina. He returned to Birmingham in 1996 and was the owner of Diamond Smiles Dentistry until 2019.
Dr. Luna is the founder and owner of Pinnacle Management Group, a corporation dedicated to helping dentists find joy in their careers and to reach financial freedom through solid business principles.He has been invited to host lectures throughout the country, and internationally, on topics ranging from cosmetic dentistry, to Cerec technology, full mouth rehabilitation, dental implants, business management, funding your retirement, and more.
His work has been highlighted in laboratory magazines and CE courses throughout the country. Dr. Luna has been recognized as one of America's Top Dentists, Leading Health Professionals of the World, Best of Birmingham, and his favorite award - Most Caring Dentist.
In his spare time, Dr. Luna likes to hike, camp, fish, ride bikes, and study the Bible. His favorite thing to do is to travel and spend as much time as possible with his beautiful wife and five children.
Course Description
As a dentist that has been blessed to focus on cosmetic/high-end dentistry, one of the complaints that Dr. Edgar Luna hears after a presentation is "I do not have patients that can afford this treatment." In this presentation, Dr. Luna will present cases that all of us see on a regular basis. The group will have a roundtable discussion on the different options available, and finally, which option Dr. Luna chose. This presentation will not be one showing his greatest cases, but real-world dentistry with real-world dentistry results.
Cases will involve all specialties of dentistry, including: pediatrics, orthodontics, periodontics, oral surgery, and the general dentist. The goal of this presentation is for you to "think outside the box," and understand that there are multiple ways to treat these cases and to give you the confidence to provide this treatment to your patients.